On 13th June 2023, the First Tanzania International Manufacturers Expo (TIMEXPO 2023) was officially launched by the Confederation of Tanzania Industries (CTI) in collaboration with the Tanzania Trade Development Authority (TanTrade). Excellencies, Executive stakeholders, and industry pioneers attended the launch.
Special thanks go to the High Commission of the Republic of Uganda to Tanzania H.E. Col (Rtd) Fred Mwesigye, and representatives from the Embassy of the Islamic Republic of Iran, Mr. Muhammad Rezaee, Zambian High Commission in Tanzania, Ms. Nombulelo A. Mbuzi, 1st Secretary Trade/Economic, Malawi High Commission in Tanzania, Madam Matilda Mkandawire, Kenyan High Commission in Tanzania, Minister Counselor, Mr. Rabson Kasuya and from the High Commission of Mozambique.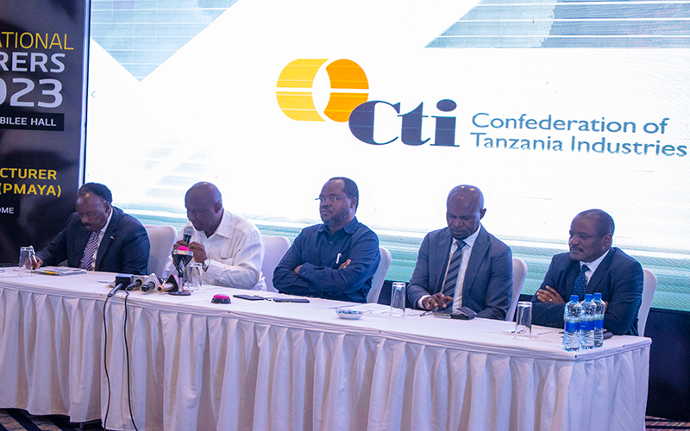 The Tanzania International Manufacturers Expo 2023 marks a monumental step forward for the manufacturing sector of Tanzania. This highly anticipated event marks the first-of-its-kind Expo in the country, and it aims to unite the local manufacturing sector and peers from around the world in one unique platform.
Featuring more than 500 exhibitors, the show will feature the most recent products, services, and innovation from local and global industrial heavyweights Additionally, the event also culminates with the 17th President' Manufacturer of the Year Award (PMAYA), recognizing the most outstanding industries.

At the launch that took place a Four Point by Sheraton Hotel (New Africa) Mr. Leodegar Tenga, Executive Director of CTI stated that the Expo will emphasize innovation technology, production techniques and quality standards and serve as a platform for stakeholder to discuss global trends exchange ideas and promote Tanzania a manufacturing hub.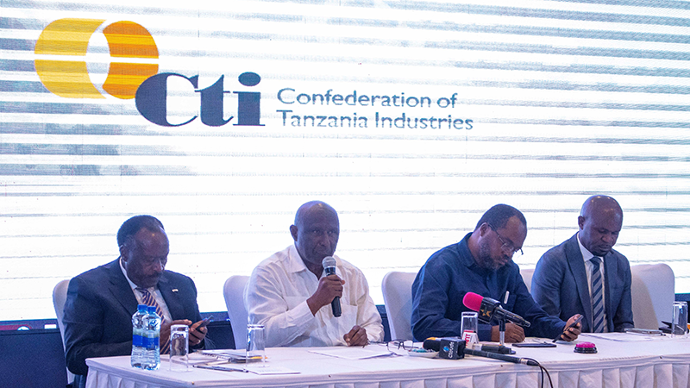 As the Guest Speaker of the launch of TIMEXPO, Mr. Hussein Sufiani, the first Vice Chair of CTI, expressed his optimism that the Expo will strengthen the connections between the local and global manufacturing industries.
"TIMEXPO 2023 is designed to bring the Government Ministers, Development partners, Embassies and pioneers of the private sectors and the international community together to discuss, network, and explore opportunities for mutual growth and success.
"The Expo will give manufacturers a platform for businesses to come together, develop, expand, and ultimately share their expertise," stated Mr. Sufiani.
Moreover, Tantrade's Director of trade promotion, Mr. Fortunatus Mhambe, urged manufacturers to embrace the Expo to boost the recognition of their businesses. 
TIMEXPO 2023 is set to take place from 4th to 6th October 2023 at Diamond Jubilee Hall, Dar es Salaam, Tanzania. Serving as the capstone event, the 17th PMAYA awards ceremony will take place at the Super Dome, Masaki Dar es Salaam on October 6, 2023.
We are happy to announce that registration for TIMEXPO 2023 and the 17th PMAYA is now open. For additional information and registration guidelines, please visit the event website.
We look forward to seeing you at the event!