On June 23, 2023, the 

Confederation of Tanzania Industries (CTI)
, 

with the support of the 

European Union Delegation

 in Tanzania, presented the Growth Diagnostics and Competitiveness Study of the Manufacturing Sector in Tanzania to the Tanzania National Business Council's (TNBC) industrialization working group.
The report was launched by the Guest of Honor, Dr. Wilson Lugano from the Ministry of Investment, Industry & Trade together with H.E Amb. Manfredo Fanti of the European Union, Dr. Godwill Wanga Executive Director of TNBC, CTI Chairman Mr. Paul Makanza & Executive Director Mr. Leodegar Tenga.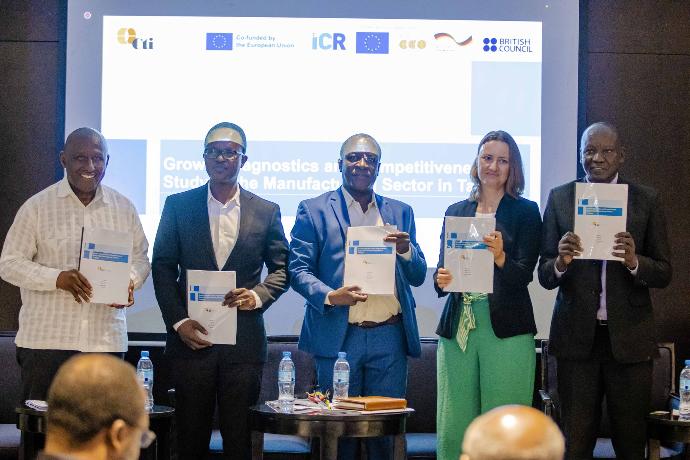 When giving his remarks, CTI Chairperson Mr. 

Paul Makanza
 

said the study was intended to look at the constraints that hinder the expansion of the manufacturing sector and produce policy measures.
"We look forward to the implementation of these policy interventions, to have a manufacturing sector that contributes more to the country's GDP," he added.
The meeting was attended by the key stakeholders from the Government, MDAs (Ministries, Departments & Agencies), Private Sector, Representatives of the Embassies, and Development Partners.